It's a new season and it's time for new anime to watch. There's some good shows still going on, but there's also a bunch of new shows airing. Today I'll be looking at 5 shows I'm currently watching and giving you a quick opinion so you can decide if you want to watch them as well. These aren't my favorite shows per se, I'm just picking out a few I like. I'm not going to talk about ongoing shows, nor am I going to talk about sequels. This includes the Tensura spin-off. If you want my full opinion on this you'll have to wait for an upcoming post but the short of it is: It's amazing. It's my favorite thing ever and I love it. Either way, let's dive into this season and see what's airing.
5) Eden's Zero
I'm writing this when we're only three episodes in on these shows, so if you're reading this later in the season know that my opinion might have changed. Having said that, the production on this show felt a bit weak. I've talked about Eden's Zero before on this blog, you can check my review of the manga Here. I really wanted this anime to look and sound good, because I think Mashima deserves another shot at a popular anime. With Fairy Tail and Rave Master under his belt he's now writing a space anime. I've referred to this show in the past as One Piece in space and I still think that's accurate. Rebecca finds a young man named Shiki on an island full of robots. She then takes him with her on an adventure to go find mother, who is a massive floating woman at the end of space. (Not to be confused with One Piece, which is a treasure at the end of the ocean.) Needless to say there's some parallels here and there but that's fine. One Piece is fantastic, so you'd be right to take inspiration from it. All in all I've not been sold on this adaptation yet, but we'll see where it brings us. If you're a fan of Mashima's other works you should check this one out, and if you're craving decent shonen you should do the same. If neither of that is in your particular interest, maybe skip this one.
4) Shaman King (2021)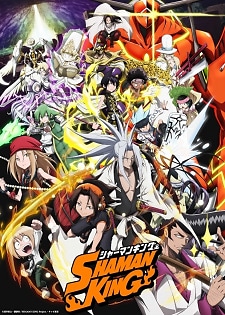 I vaguely remember Shaman King from TV when I was just a kid. I remember the English opening theme music and the core concepts of the show, but that's really where it ends. A good friend of mine was quite excited for this show and since it's a reboot of a classic I couldn't just ignore it. One thing it has over Eden's Zero is that the production on this looks a lot better. It feels well polished and sounds great. The character designs are very cool in this one. Definitely a step up from the average show. I specifically love Anna's and Yoh's design. Yoh looks like he doesn't really care about anything half the time which fits his personality well. Anna doesn't take shit from anyone and you can clearly see that in her design. Everything about her looks sharp and strong. She emanates a strength and I'm here for it. The story seems fine so far, it's very much early days shonen in which it's monster of the week, but it flows well. All in all I'd recommend this show even if you're like me and haven't seen much of the original show.
3) Shakunetsu Kabaddi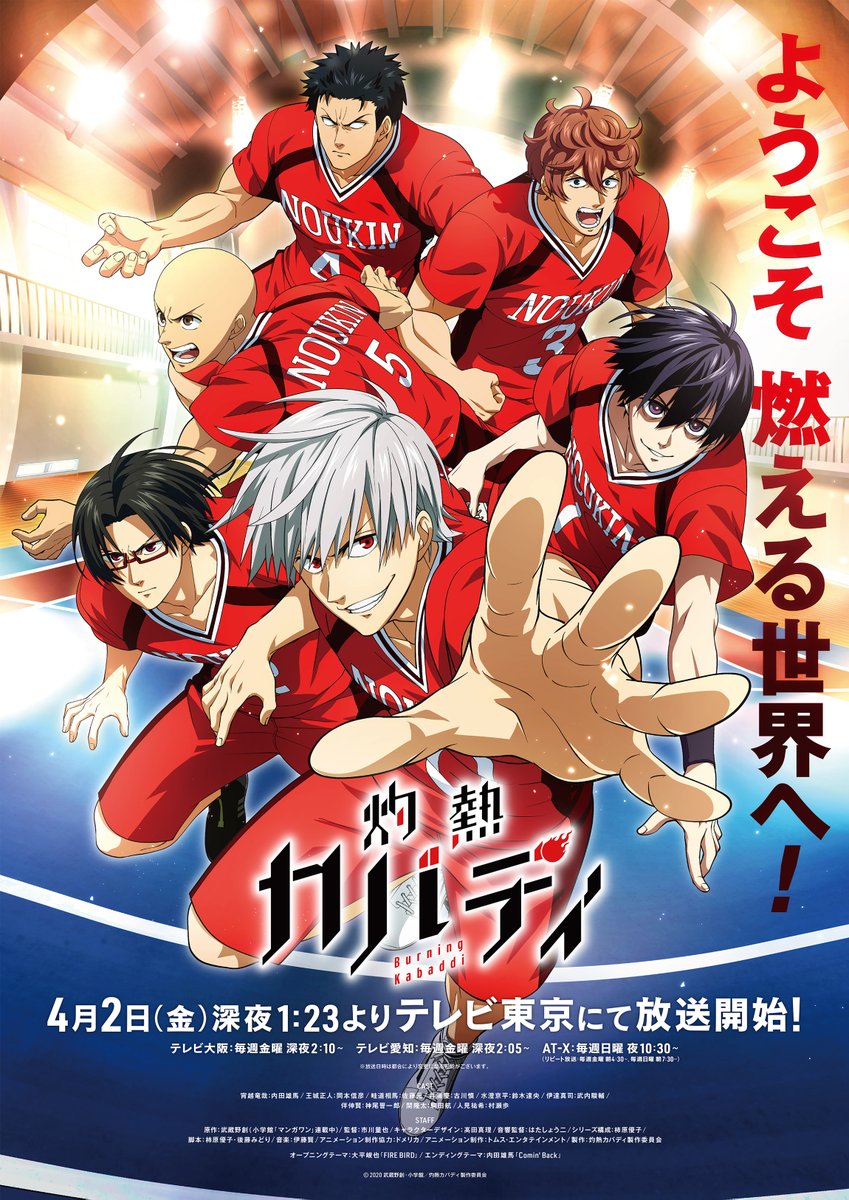 I think I speak for many of us when I say I didn't have a clue how Kabaddi worked before starting this show. I'd heard about it before, I believe it was the anime Chio's School Road that featured it in a few of its gags, but I didn't quite grasp how the game worked. From what I've learned so far it's actually quite complex in its simplicity. Is that an oxymoron? Screw it, I'm leaving it in, you know what I mean. I'm no English major. Wait, I am. Shit. Moving on.
The main character is a very successful soccer player who got let down by his team and now hates sports. He's found his new passion in streaming. Except life doesn't always go as we plan it. The vice-president of the Kabaddi club finds out he's streaming and blackmails him into joining the club. You know, normal wholesome anime plotlines. Either way, with a few episodes our main character, Yoigoshi, has become a full-fledged member of the team. What I love about this show is how unapologetically silly it is. It knows when to take itself seriously and when to be comedic. My favorite joke so far being Azemichi showing a picture of him with his pretty girlfriend and Yoigoshi getting mad out of jealousy. It works so well because of the characters' well established personality. If you like sports anime and good comedy this show is a great one to watch.
2) Seijo no Maryoku wa Bannou desu
Imagine this: It's been a long day at work. Suddenly you are summoned to a strange land to be their savior saint. Then by accident two people are summoned and the person summoning you likes the other girl more so you're just kind of told to do your own thing. The audacity. I would be angry but our main character doesn't seem too bothered. Not having to deal with crunch time at work she's going to enjoy her new life. And she'll do so by making potions. The story follows Sei enjoying her new life being great at everything she touches while every man arounds her starts falling for her. Usual Isekai stuff. The characters seem fun in this show and Sei is extremely likable. It's another one of those Slice of Life meets Isekai shows that just work really well. Maybe it's just me, but I love this genre and I can't get enough of it. To add one more recommendation here I also really recommend Slime Taoshite 300-nen, Shiranai Uchi ni Level Max ni Nattemashita. I'm not reviewing that one because I'd mostly be repeating myself.
1) Hige wo Soru. Shoshite Joshikousei wo Hirou.
Problematic as this kind of material might be, I have to admit I'm a sucker for these forbidden love situations. One of my favorite manga of all time is Love so Life. That is probably the best in the genre though. At least I would be surprised if there's a better one, and I'd also love to hear about it. This anime though takes a slightly different angle. At least so far. The main character is not interested in the teenage girl but instead has fallen for his coworker. It seems to be about kindness and hopefully making it so this girl gets to a point where she's happier, because it's clear there's something wrong here. Her behavior is definitely not that of a normal teenager, and I'm curious to see where this anime takes it.
I think that's all for this one, let me know if I missed any good anime. I'm not watching nearly as much as last season because The Overwatch League has started up as well and that's taking a large portion of my watch time each week. Let me know if there's anything I absolutely have to watch, or if you disagree with my description and opinion of some of these picks. Until next time!